The good folks at Ansley have been, as they say, in the family way.  With this Pet Gazette issue we celebrate another blessed arrival, another bundle of joy.  This time, the mother is a very familar face: Jen Courtney, our longtime Front Desk Supervisor.  Ladies and Gentlemen, meet…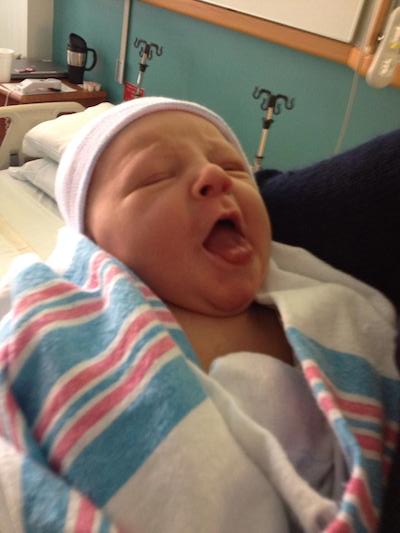 Wyatt Charles Courtney!  Born March 11 at 6:31pm Weighing in at a "whopping" (Jen's word) 10lbs 3oz and 22.5 inches.
Wyatt, Jen, and her husband Brandon are doing well. None of us at Ansley can wait to get our hands on him.  We wish the Courtney's all the blessings in the world.
And we all miss Jen and look forward to seeing her and Wyatt very soon.