Regular readers of our newsletters and Facebook page know that our staff and our families are growing in number.  The number of babies born to our veterinarians and staff since 2009 is now in the dozens.  We won't list them all here, but we do have some updates since our last newsletter.
August baby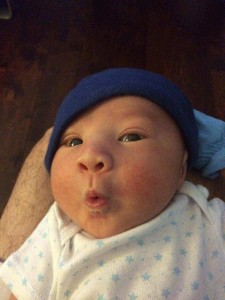 Kim Connor (veterinary technician, UGA veterinary student in 2015) had her first baby Luca Maximus Connor Madaio, born August 20th at 12:32am. Weighing in at 7lb 12oz with a length of 20.5 inches. Momma is doing great. Said Kim, "I was not even close to being prepared for how much joy and love he'd bring. Never felt happier in my life!"
June baby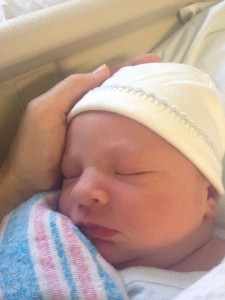 Dr. Kimberly Fireman had her second child, Eli Noble Fireman, born on June 26, 2014 at 7:20 pm.
April baby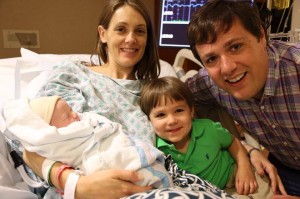 Dr. Liz Wood had her second baby, Evelyn Rose Wood on April 22, 2014. Dr. Wood, Evelyn, husband Patrick and big brother Henry are doing great!
March baby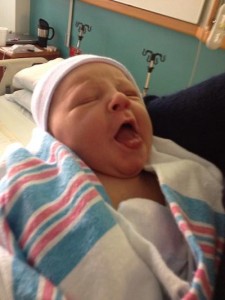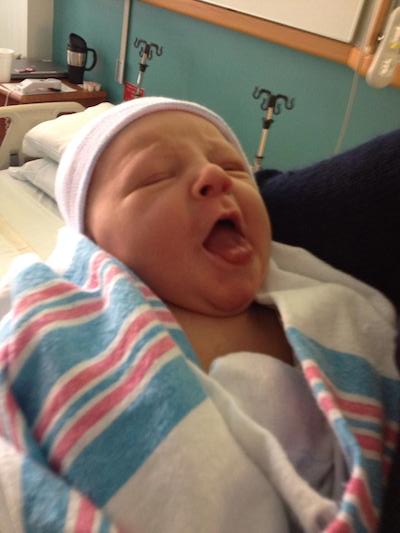 Our Front Desk Supervisor Jen gave birth to a whopping 10 pound 3 oz. baby boy, Wyatt on March 11th.   See the full story here
Related links: