Congratulations the Coates family!
Dr. Coates and husband Matt welcomed baby boy number two, William Everett.  He was born May 2nd and weighed 7lbs and 13oz.  Mom and baby are both doing great!
Dr. Spook News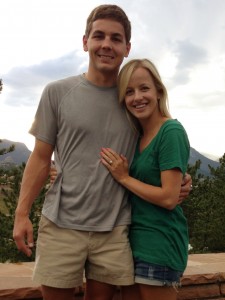 Dr. Spook, and his lovely girlfriend Emily got engaged on July 24th.  Dr.Spook met Emily two years ago on a tubing trip down the Chattahoochee River.  Dr.Spook proposed on the same river, stopping on a rock and asking her.  Emily was completely surprised.
They are looking to wed in late spring of next year.  Congratulations to the happy couple.