Being aware of the many poisons and hazards your pet could encounter during the winter holidays is important. Some of these include human foods, plants, and decorations. Just having family visiting may cause undo stress for your pet. To prevent a trip to the vet clinic or emergency clinic with a life-threatening situation for your pet, take note of these common household hazards listed below: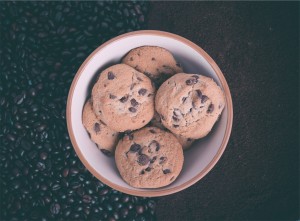 Chocolate. This tasty treat will cause an irregular heartbeat and seizures in your dog or cat. Consuming 3 ounces of Bakers Chocolate or 20 ounces of Milk Chocolate can kill a 20 pound dog. This includes treats that contain chocolate like cakes, fudge, candy bars or chocolate flavored coffees. Keep these foods out of reach of all pets.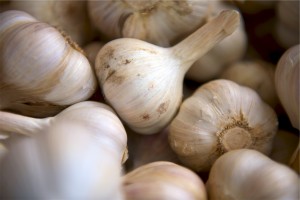 Onions. Yes, some pets do like the taste! This not so tasty vegetable will cause anemia in both cats and dogs. Many onion-like products (garlic, shallots, leeks) can also cause the same effects.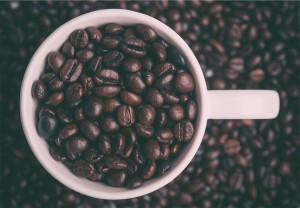 Coffee beans. Dogs consuming whole or ground coffee beans will cause excitement, vomiting, elevated heart rate, seizures and death. While 1-2 laps of coffee will not contain enough caffeine to cause poisoning in most pets, the ingestion of moderate amounts of coffee grounds or whole beans can easily cause death in small dogs or cats. Get medical attention immediately.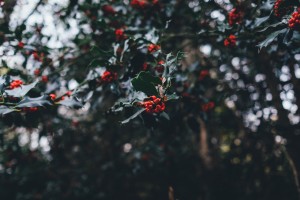 Plants. festive plants like Poinsettias and mistletoe are very pretty to look at but toxic when ingested. They can cause depression, tremors and even death.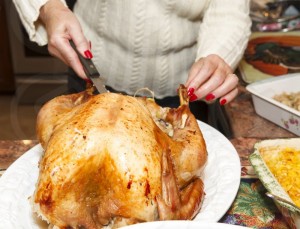 Bones. Yes, any type of cooked or uncooked bone can be harmful to your pet. Therefore, no ham, turkey or chicken bones!!! If your pet is asking nicely for one, they can have a store bought rawhide or treat.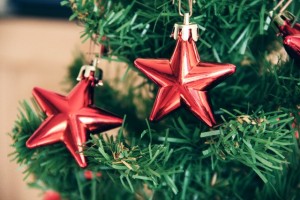 Christmas tree decorations. Your cat will love the shiny, flashing and glitter covered ornaments and lights. Be careful with your decoration choices and keep a close eye on your cat around them. Especially electric wires and tinsel, a big no, no!! Now, don't be fooled, your dog may love them too!
These are just a few of the common poisons and hazards for your pet. If there is something your pet has encountered and you are just not sure if it is a concern or not, just be safe and give us a call or you can contact the Pet Poison Helpline at 855-764-7661.