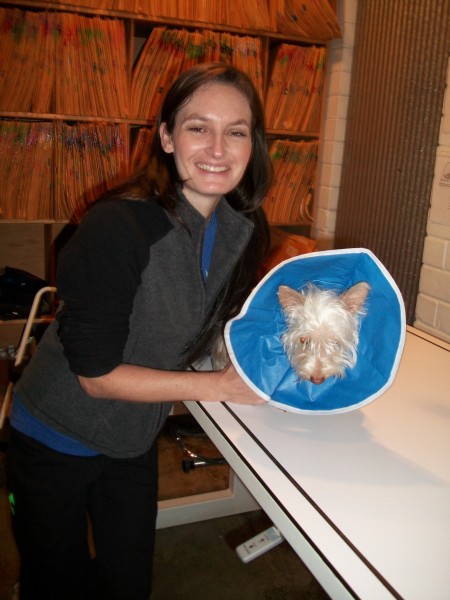 This edition's spotlight employee is Ashlie Burns.
Ashlie is a Registered Veterinary Technician and the Ansley's Technician Supervisor.  She has been a Vet Tech for eight years, and has been at Ansley since June of last year.
Ashlie enjoys outdoor activities, such as hiking and camping with her husband.  She has two adorable dogs as well as a cat.
We all look forward to seeing Ashlie's smiling face around the clinic.