Shopping online is a great convenience; it's become a part of everyday life.  That said, shopping online for medicine can be a bit tricky.  At Ansley, it's not unusual for clients to request our help with online prescriptions.  In this article, we explain the process and how we can help.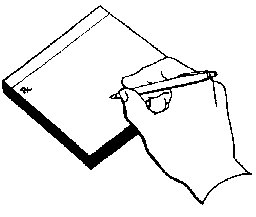 Our first obligation is to help our clients and take care of our patients in the clinic.  When it comes to prescription medications and products, we are willing to help you even if it means sending you to another supplier.
It's not unusual for our veterinarians to recommend –and write prescriptions for– discounted medications or free antibiotics at the grocery store, like Kroger and Publix.  Online pharmacy prescriptions work the same way.  We will never deny a written prescription for a patient who has seen us in the last year.  The problem lies in the special requirements and time-intensive nature of working with online pharmacies.
The online pharmacy process invariably gets bogged down.  More often than not, process problems lead to a series of phone calls and faxes between Ansley, you, and the online pharmacy.  For us this means up to three rounds for a single outbound prescription.  This activity diverts us.  It diverts us from serving you while you are here.  It means we are slower to answer the phone; we have less time for treating your pet(s), and prevents us from giving you and your pets our full attention.
How we will help: To get a prescription for your online order, stop by the clinic to pick it up. The only requirement is the patient has been seen by one of our doctors within the last year.  For your convenience, ask the doctor for the prescription during your appointment.
Of course, Ansley carries most products, many with rebates or free doses, as a service and convenience to clients.  And unlike an online retailer in a remote location, we know you.  We know your pets.  We have an interest in making sure you receive the correct medication.  And we are here to answer your questions, both during business hours and every night until 11:00pm.  When you purchase from Ansley Animal Clinic, the grocery store, or even the local pharmacy, you are supporting local business.
What's more, medications dispensed through Ansley Animal Clinic are entered into your pet's medical record.  For you, this means continuity of service, a guaranteed product, and a more complete medical record.  And for many products, we are competitively priced with the online pharmacies.