Time is precious for all of us. In an effort to deliver the best experience for you and your pets, we are always looking for ways to improve and work smarter.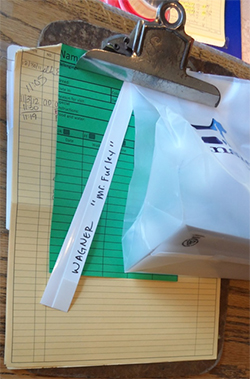 Beginning in April, Ansley will be transitioning from paper to electronic medical records. We have been in the planning stages for months and this change will result in smoother operations at Ansley. But the transition will take time.  For doctors and staff to become efficient with our new internal process, we will be scheduling appointments differently in the beginning of April.
Efficiency is important, but no more so than the need to be accurate and thorough. Therefore, non-emergency visits (e.g., annual exams, vaccines, etc) may be postponed for a few weeks to give us time to make this major transition. We will make every effort to see any sick patients during this time frame.
To prepare for this, Ansley Animal Clinic will be closed on Saturday, March 24 so the staff can have training and practice before April!
Beginning in April, we will be moving a bit slower as we adjust to our new system. All prescriptions should be called in 24 hours in advance, so we have time to process each request carefully.
Our sincerest apologies for any inconvenience this may cause you as we are training and working to improve. Rest assured that your pet's care is still our first priority.