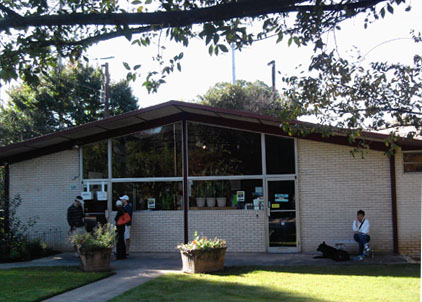 In 1980, Dr. C. Scott Woody opened Ansley Animal Clinic. With his wife and family, Dr. Woody built one of Atlanta's most well respected veterinary practices. Dr. Woody's understated charm, patience and sincerity inspired doctors and staff, and drew a loyal clientele from the surrounding neighborhoods.
Dr. Gail Kearney joined Ansley in 1994 as the clinic's third associate veterinarian.  In the years that followed, she learned a lot.  In 2003, Dr. Woody named her Practice Manager of Ansley Animal Clinic.  In 2008, he passed ownership of the clinic to Dr. Kearney and her husband, Chris Kearney.
While the Kearney family now owns the clinic, they continue the Ansley tradition of warm and personal service, making an environment where all vets and staff can give individual attention to every pet and every pet owner.  That's our aim.  Ansley Animal Clinic is your neighborhood vet clinic.  We are familiar faces who know you and love your pets.