Welcome to Ansley. Welcome to the neighborhood.
Ansley Animal Clinic offers full-service care for your pets including medical and surgical services, dental care, boarding and bathing. Each of us at Ansley strives to see ourselves through the eyes of our voiceless patients who understand only that we are gentle and kind. Our first priority is to relieve their pain and discomfort, to calm and comfort them and minimize time away from the people they love. We want to deliver a great experience to you and your pets.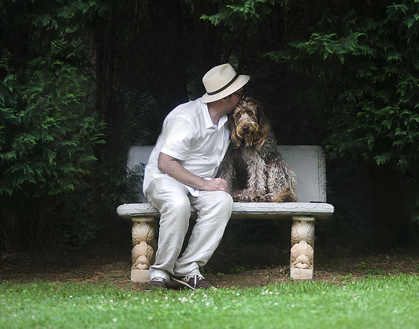 In 1980, Dr. C. Scott Woody opened Ansley Animal Clinic. With his wife and family, Dr. Woody built one of Atlanta's most well respected veterinary practices. Dr. Woody's understated charm, patience and sincerity inspired doctors and staff, and drew a loyal clientele from the surrounding neighborhoods.
Over the years the facility and the staff grew, including a number of fine veterinarians. One of these, Dr. Gail Kearney, joined Ansley in 1994 as they clinic's third associate veterinarian. Dr. Kearney's kindness and down-to-earth humor drew a following. As Dr. Woody gradually moved towards retirement, he named Dr. Kearney Practice Manager of Ansley in 2003.
In 2008, Dr. Kearney and her husband purchased the clinic. While the Kearney family now owns the clinic, they continue to honor the Ansley tradition of providing a warm and friendly atmosphere where all vets and staff give individual attention to every pet and every pet owner. Ansley is your neighborhood vet clinic. We are familiar faces who know you and love your pets.